Concepts in
Massage Therapy & Bodywork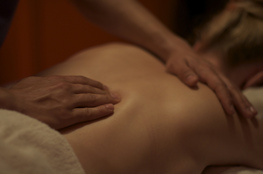 Prices:

Swedish(Relaxation), Deep Tissue or Reflexology
30 minutes $45.00
60 minutes $65.00
90 minutes $95.00
120 minutes $125.00

Hot Stone
30 minutes $60.00 (focus on back or feet)
60 minutes $80.00 (nice for your body)
90 minutes $110.00 (perfect for your entire body)
120 minutes $135.00 (the ultimate session for your body)

Price includes sales tax.

Accept: Cash, Check, Visa, Discover, Mastercard & American Express.

Gift Certificates are available for all services!

Did you know that you may buy Gift Certificates right now
online and print it or send by email to that special someone!!! Try it today.