Concepts in
Massage Therapy & Bodywork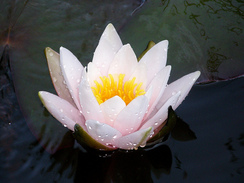 Services Available:


Swedish Massage: Long gliding strokes to promote rest and relaxation of your body.

Deep Tissue Massage: Muscle tension creates "knots" that we want to be rid of. Combining trigger point Therapy with deep kneading strokes and friction will remove those "knots" that we all have.

Reflexology: Our feet are the mirror of our body. Pressing corresponding points on the top and bottom of your feet will release and realign energy.

Aromatherapy: Sense of smell may guide you in how you feel through your day. Essential oils are used to improve relaxation, decrease pain, increase energy. Aromatherapy may be added to any service at no charge.

Hot Stone Massage: Stones heated and combined with warm oil provide a deep comforting massage. Stones are used to massage the body and are left in place accross the body, melting away tension.

Give yourself and others you know the gift of massage!